Embroidery
An embroidery machine is used to create patterns on garments that were digitized from artwork. Typically we use this process for product branding, corporate advertising, and uniform adornment due to the fact that it's very durable.
The thing to remember when choosing embroidery is that it's priced by stitch quantity so while a left chest can be very cost effective a large jacket back image can be very expensive if the image contains alot of filled in areas. We recommend this process for polo shirts, hats, towels or high end jackets with full back designs. (varsity jackets etc.)
We offer design services and digitizing and were we differ is our machines are self tensioning and auto adjusting for each type of garment your using.
Embroidery Made Simple...
We start with a design
Digitize and create
a color order.
Then stitch your item.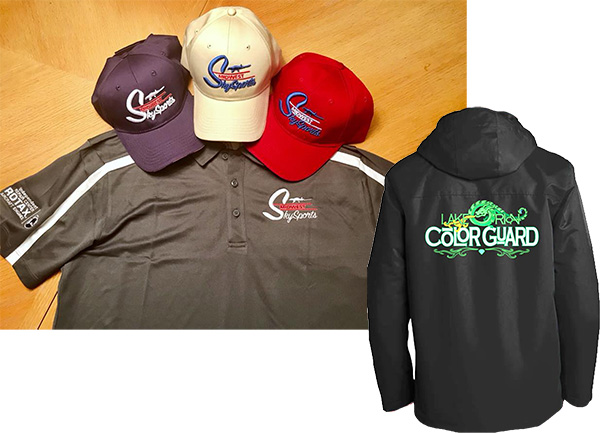 Tell Us About Your Project
Talk to a real person
(248-690-7527)
Services
Silkscreen
Embroidery
DTG
Vinyl Applique
Consulting
Graphic Design
Labeling
Store Front
Fulfillment
Online Sales
Packaging
Campaigns
Fundraisers
Gifts